neoBoost
Boost technology operation for agile scalability.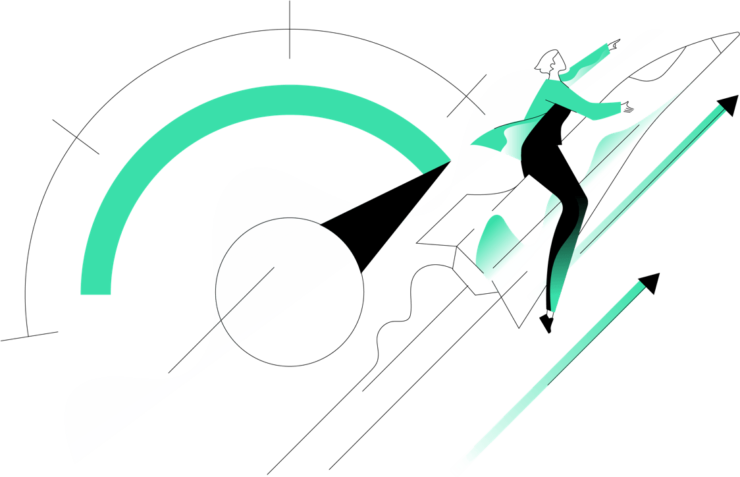 About
The new technology operating model
The New Technology Operating Model is product-centric and fully agile. It aligns business, technology development, and operations teams toward a common goal: maximizing product and customer value. It reduces unnecessary overhead and fosters product quality.
Also, it enables rapid response to change and reduces release cycles from months to days. The New Technology Operating Model embeds partner capabilities to scale flexibly and innovate faster. This is wholly based on a culture of trust and empowerment.
Capabilities
Leverage your technology potencial
The neoBOOST capabilities help leverage your technology operation's full business potential. Each can be adjusted to your organization's specific needs. Get in touch for more information and request your project outline.

Operations Assessment
Helps understand how your technology teams are set up for business support, scalability, speed, and skill fit. Provides a clear assessment along with levers to further boost technology operation.

Operating Model Design
Brings technology operation to the next level by designing suited target operating model structures and derives an executable transformation roadmap.

Agile Coaching
Sets up an agile working culture. Trains your teams, establishes agile roles, tools, and methods, and coaches the teams until they reach full effectiveness.

DevOps Transformation
Brings DevOps to life. Aligns business and technology teams, streamlines processes for continuous delivery, and enables efficient tool support.

Scalable Partner Ecosystem
Leverages the potential of a powerful technology partner ecosystem for accelerated innovation, elastic scaling, and efficient commodity services.
Approach
Optimize your operating model
neoBOOST alignment and optimization of your technology operating model follows four phases. It uses established tools and capabilities adjusted to your organization's needs.
An initial Operations Assessment identifies and prioritizes the operating model levers with the highest optimization potential. It looks at business alignment, skills focus, agile capabilities, and partner models.
Technology Operation Model Design creates the optimized blueprint for your technology operations considering the whole picture. This functions as a stable committed vision for the subsequent transformation.
Transformation Preparation lays out the overall plan for setting up the new technology operating model. It puts a detailed focus on the immediate next steps. Also, it ensures involvement of all relevant stakeholders.
An iterative Transformation brings the changes to life. It accelerates change by employing operating model boosters such as DevOps, Agile Coaching, Partner Ecosystem Optimization, and Skill & Culture Transformations. Additionally, it monitors effectiveness on a regular basis.

Cases
Consumer Goods
Design of a new technology operating model for a Global Consumer Goods Company in order to strengthen the availability of critical resources across business units. Additionally, it helped build up the internal and external capabilities required for enabling the client's digital ambition.

Cases
Fashion Retailer
Technology operating model assessment and redesign for a Global Fashion Retailer. This increased business product support and time-to-market.

Cases
Global Manufacturing
Technology operating model design and partner ecosystem optimization for leading Global Manufacturing Company. This enhanced IT innovation capabilities, time-to-market, and overall technology delivery capacities.

Cases
Financial Services
Set up of an optimized technology operating model and alignment of IT role profiles. This enabled IT skill shift toward more business-contributing skills and enhanced IT service quality and speed.

Cases
Global Automotive Manufacturer
Set up a global IT delivery and operation center to enhance IT output and speed for core platform systems. It also improved scalability through an aligned partner ecosystem.